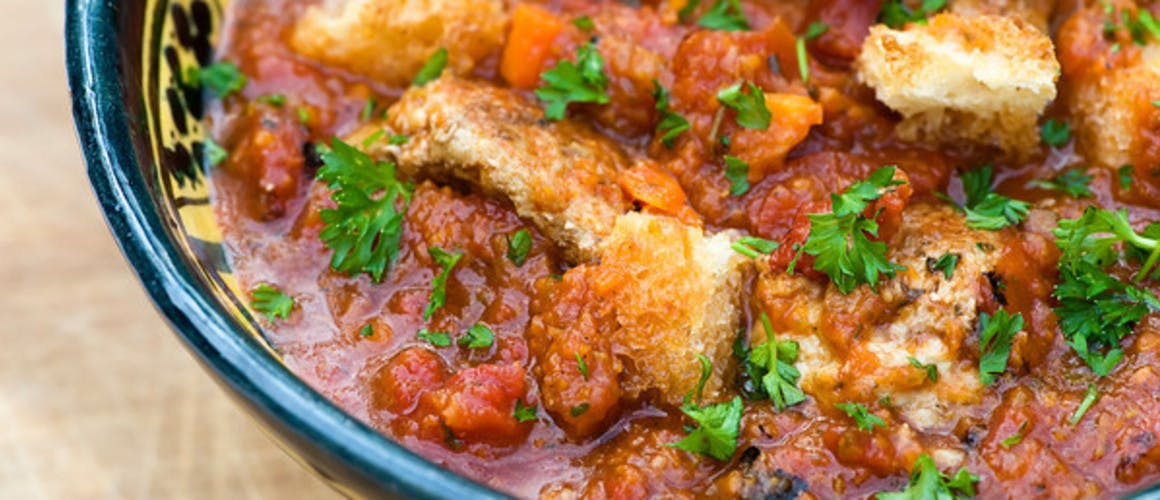 Italian Meatball Soup
Ingredients...
2 medium carrots, peeled
2 stalks celery
1 small onion
1 tablespoon olive oil
2 tablespoons tomato paste
4 garlic cloves, minced
1 tablespoon oregano
800g crushed tomatoes in puree
2 cups beef broth
1½ cups water
16 fully cooked meatballs (you can buy them ready made or make them yourself)
Salt and freshly ground pepper
170g Italian bread, cut into in 1 inch cubes
1 tablespoon olive oil
Fresh chopped parsley
Method...
Finely chop carrots, celery and onion in food processor.
Preheat oven to 180 degrees.
Heat oil in large saucepan over medium heat and add vegetables.
Cook for about 5 minutes until soft. Add tomato paste, garlic and oregano and stir well.
Add tomatoes, broth and water and bring to a simmer.
Cut meatballs in half and add to soup. Simmer for ten minutes more and season to taste with salt and pepper.
Toss bread cubes with olive oil and arrange on a baking sheet.
Bake for 8-12minutes or until golden.
Ladle soup into bowls and garnish with toasted bread cubes and chopped parsley.
Recipe and Image Credit goes to Kate at Framed Cooks
Better food starts today
Same day grocery delivery from the best local shops