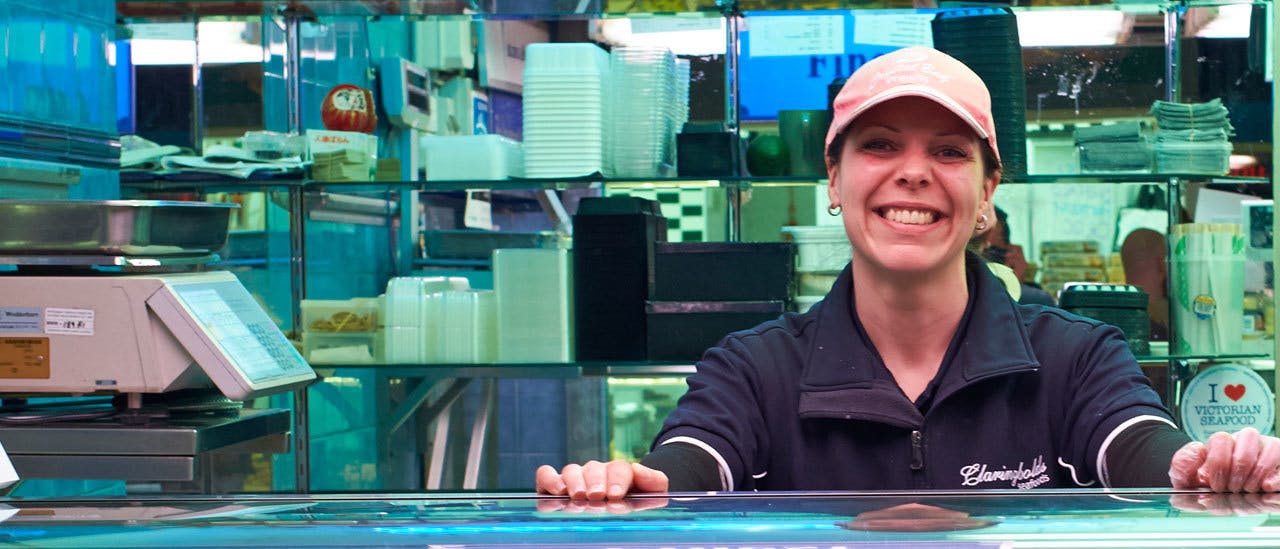 Q & A with Claringbold's Seafood at Prahran Market
As part of our "Get to Know Your Grocer" series, we had a quick chat to the very busy Peter Megas, owner/director of Claringbold's Seafood at the Prahran Market.
How did you get started?
Claringbolds was first established in 1909. Run by the Claringbold's family for three generations. We purchased the business in 1989 from Geoff Claringbolds.
Where do you source most of your products/produce from?
All over Australia , we airfreight the best fresh produce from all over Australia.
What makes you different from other similar stores?
We have consistency of quality fresh seafood all year around.
What's your favourite meal / recipe?
Too many to choose from , I would say Bass Groper is a definate favourite of mine.
What's something that few people know about buying from you?
I am very fussy when it comes to purchasing fresh seafood daily. Only the very best will end up at Claringbolds.
Best thing to buy from your store in winter?
Oysters are great this time of the year.
Want fresh seafood but can't get to the markets? Order from Claringbolds online and have it delivered fresh the same day,
Better food starts today
Same day grocery delivery from the best local shops