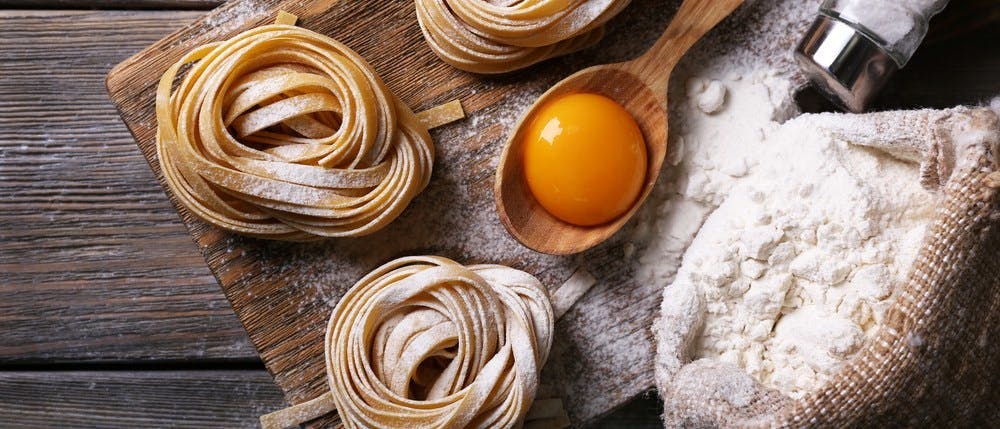 Q & A with Maria's Pasta in Carlton North
Pasta doesn't get much fresher than this, unless you make it yourself... and really, who has the time?
Maria's Pasta makes fresh pasta daily, and stock other Italian inspired ingredients. Combined with our same-day delivery, you could have fresh pasta delivered every day!
Before you jump in and start ordering, learn a little about the history and passion behind this authentic Italian Melbourne pasta maker.
How did you get started?
Maria's Pasta is owned and run by the Italiano family and has been a Carlton institution since the 1980s.
Where do you source most of your products/produce from?
We source the best durum wheat flour for our pasta from Bellata Gold Milling near Tamworth in NSW.
What makes you different from other similar stores?
Our pasta is made fresh daily.
What's your favourite meal / recipe?
My guilty pleasure is our fresh 3-cheese ravioli served with a dash of good olive oil and loads of Parmesan cheese. So good!
What's something that few people know about buying from you?
We have just released a vegan tofu bolognese! It uses Peers and Simpson organic tofu and is really amazing!
Best thing to buy from your store in winter?
Our Osso Buco uses Gippsland Natural Beef and is a hearty, warming winter meal. Serve with a side of creamy mash or some fresh pappardelle for a super- quick weeknight dinner.
Drooling much? Order your authentic Italian ingredients from Maria's Pasta.
Better food starts today
Same day grocery delivery from the best local shops