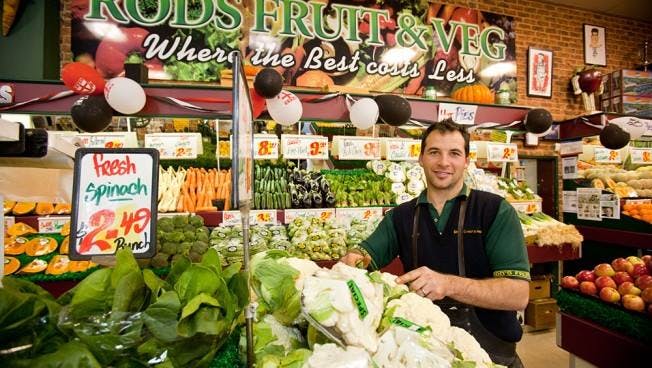 Q & A with Rod's Fruit and Veg - South Melbourne Market
The folks from Rod's Fruit & Veg at South Melbourne Market spill the beans on their produce. You can order online from Rod's and many fresh produce market stores via YourGrocer.com.
How did you get started?
37 years ago Rod Cohen opened up. Served over counter, now a superstore fruit and veg shop. Family run 3rd generation fruiterers.
Where do you source most of your products/produce from?
All over Australia.
What makes you different from other similar stores?
Quality A grade fruit and veg and nothing in between.
What's your favourite meal / recipe?
Family roast and veggies.
What's something that few people know about buying from you?
We work 6 days a week and select our fruit and vegetables ourselves there is no distributor in between. We go select the fruit and veggies ourselves.
Best thing to buy from your store in winter?
Quality vegetables, unique spuds and greens.
Better food starts today
Same day grocery delivery from the best local shops