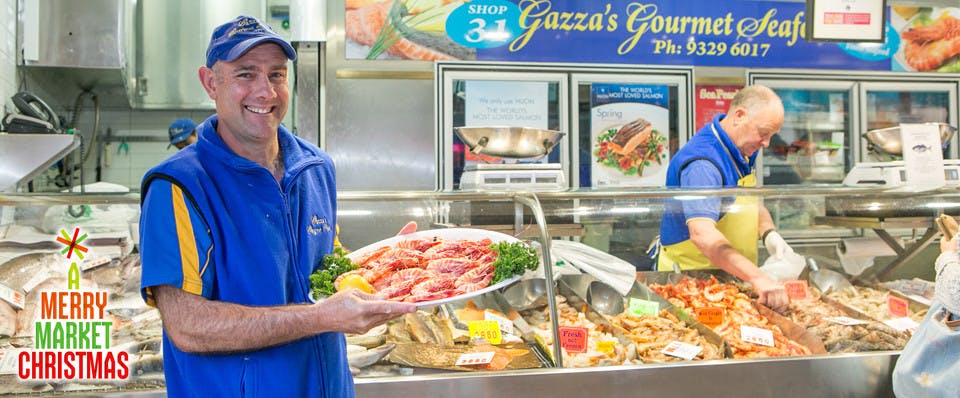 Q & A with Gazza's Gourmet Seafood at QVM
Recently we caught up with Gary from Gazza's Gourmet Seafood, one of our awesome seafood stores who also sells via YourGrocer.
They were recently awarded Queen Vic Markets Best Fishmonger. We asked Gazza a thing or two about his business and here's what he had to say.
How did you get started?
I started working at the Queen Victoria Market in 1990. I bought a share in my business in 1995. I have been the sole owner since 2012.
Where do you source most of your seafood from?
Most of my produce is sourced from the Melbourne Seafood Centre in Kensington. Most of the fresh fish comes from Australia's southern states. Most of the crustaceans come from Queensland, Western Australia and the Northern Territory.
What makes you different from other similar stores?
I sell a large variety of top quality seafood.
What's your favourite meal / recipe?
Garlic prawns.
What's something that few people know about buying from you?
Abalone.
Best thing to buy from you store in winter?
Green prawns are in season from the start of May. Fresh local scallops are in season from the start of July.
Can't get to Queen Vic Marketing to see Gazza? Order your seafood online here.
Better food starts today
Same day grocery delivery from the best local shops