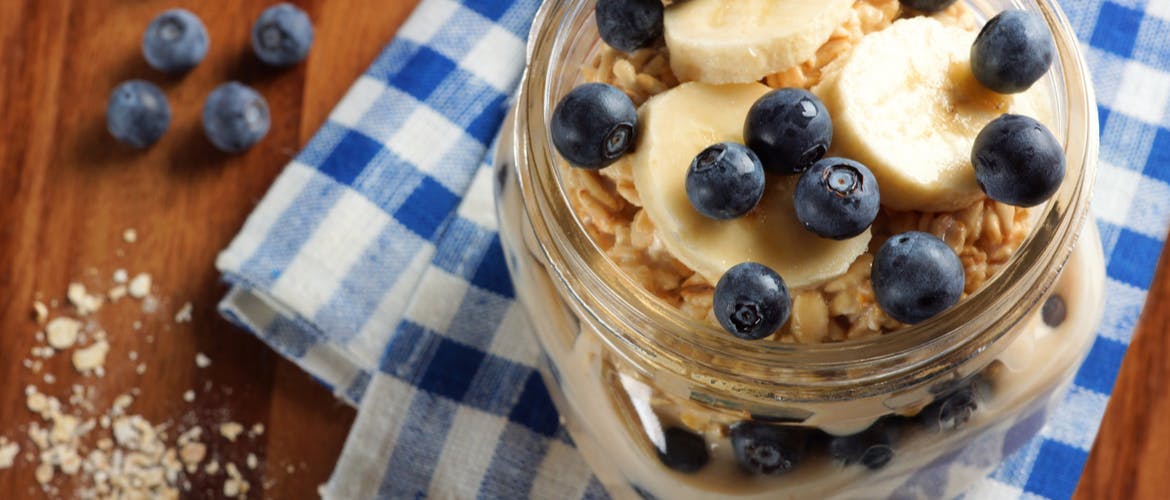 Fast Brekky For Busy People
Overnight Oats
What you'll need...
60g rolled oats
Milk of your choice (cow, almond, soy etc.)
Fruit of your choice (you can use frozen if that's easier)
Greek yogurt
Add the oats to a jar then layer on top the fruit, Greek yogurt and then fill up the jar with milk. Shake lightly and place in the fridge overnight. Lasts up to a week. Try adding almond butter for a super lush treat!
Berries + Quinoa + Nuts + Seeds
What you'll need...
1 cup Berries
1/2 cup cooked quinoa
Tablespoon of nuts like almond, walnut or pistachio
Tablespoon of seeds of your choice. Chia and pumpkin seeds go really nicely
A drizzle of honey, agave nectar or maple syrup
A squeeze of fresh lime for some added zing
Basil or mint for garnish
Throw all your ingredients together and enjoy. Such a fresh start to the day!
Sweet Potato Toast
Whoever made this one up is an absolute genius! Slice a big round sweet potato into 1/4 inch discs, pop in the toaster for a few rounds on high (about 5 minutes total) and add your favourite topping.
Some ideas are...
Cottage cheese and avocado
Almond butter and banana
Ricotta cheese and berry compote
Cream cheese and chives
Peanut butter and blueberry
Enjoy!
Better food starts today
Same day grocery delivery from the best local shops