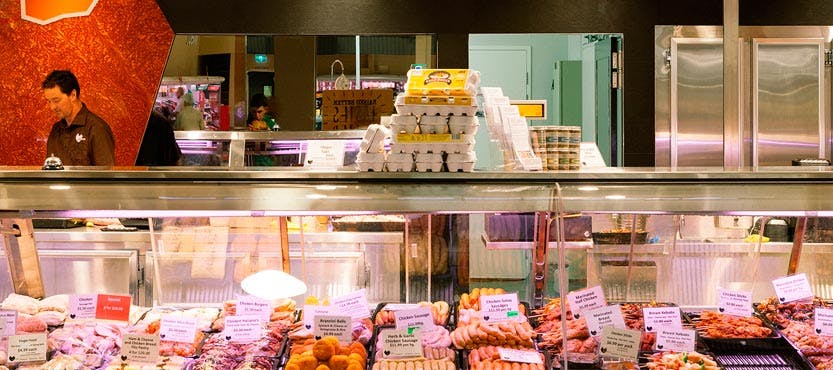 Q & A with Pure Poultry in Brunswick
Recently we caught up with Pure Poultry, one of the many great locally owned and run stores we host on YourGrocer, and asked them a thing or two about their poultry store in Brunswick:
How did Pure Poultry get started?
Two Dutch brothers getting together to focus purely on selling high quality product regardless of what our competitors are doing.
Where do you source most of your produce from?
La Ionica / Bannockburn free range!
What makes you different from other similar stores?
We only use fresh high quality chicken which is free of chemicals (washed with water) , hormone free and cage free.
What's your favourite meal / recipe?
Chicken Breast Italianos - filled with ham and cheese coupled with our secret sauce.
What's something few people know about your business?
We have employed a full time resident chef to ensure quality and taste buds are surpassed on every visit. We run night shifts in our shop so we can process our own product fresher than all of our competitors including the major retailers.
Our day shift makes all of our gourmet range to ensure quality remains high.
Due to the demand for gluten free product we have converted most of our marinated product to this and will continue to review demand driven Gluten FREE flavours.
Best thing to buy from you store in winter?
The roasts and boneless marinated butterfly chickens are mouth watering. If you don't feel like cooking we also have HOT ROAST CHICKENS.
Any other interesting info you would like to share?
YourGrocer are delivering our high quality products to more suburbs with a wider reach every week.
Better food starts today
Same day grocery delivery from the best local shops