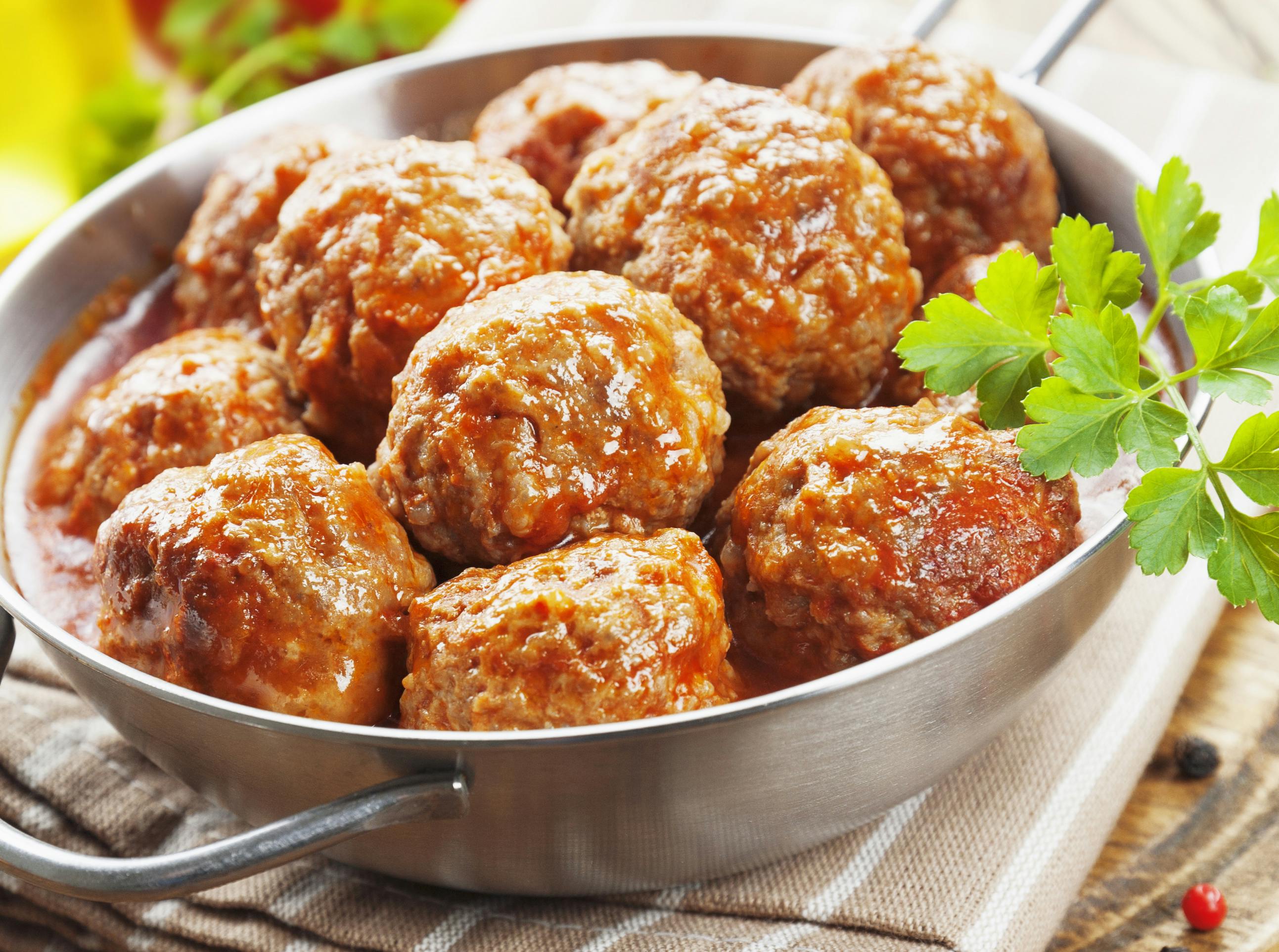 Turkey Meatballs
Quick and easy to prepare this dish is a crowd pleaser (particularly for those who have kids in the crowd!). The recipe can feed a family or provide plenty of leftovers for mid-weeks meals.
Ingredients
500g turkey mince
1 small onion (or 1/2 large), grated
2 garlic cloves, crushed
5 tablespoons breadcrumbs
1/2 cup parsley, chopped
1 egg
1 tablespoon tomato sauce
For the sauce -
1 jar of passata
1/2 bunch basil

Method
Place the turkey, onion, garlic, breadcrumbs, parsley, egg and ketchup into a bowl and mix well to combine. Add salt and pepper to taste.

Heat a little oil in a frying pan and sear off the meatballs until nice and golden brown. Add the passata and the whole basil and allow to bubble away. The basil will infuse into the tomato sauce, but you can always add fresh basil as a garnish if you like.

Cook through (approx 15 minutes depending on the size of your meatballs) and thats it! Serve this over polenta, mashed potatoes or pasta and top with some grated parmesan cheese.

Enjoy!
Better food starts today
Same day grocery delivery from the best local shops