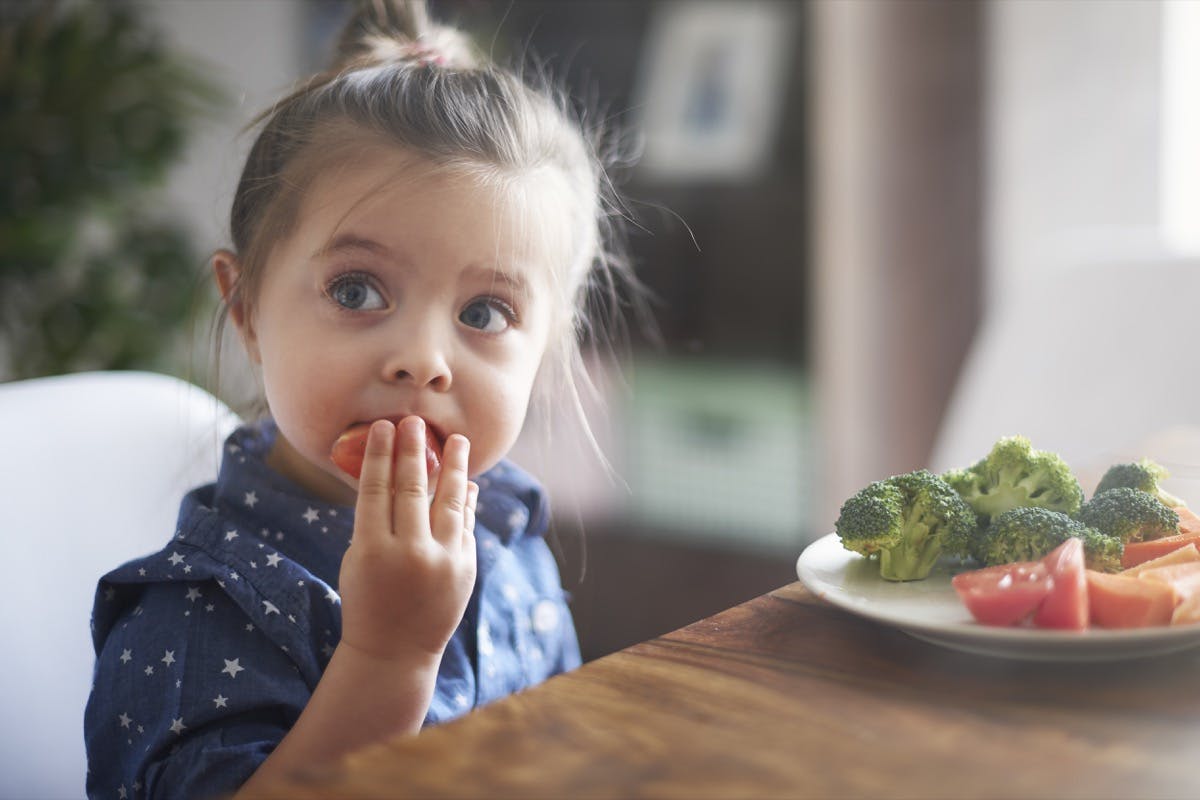 7 Healthy Meal Ideas for Kids
Families often prepare an entirely different meal for their kids, frequently causing a great deal of frustration. Sound familiar?
The good news is that there's no need to. Because they are still growing and developing, it's important they that they get adequate amounts of all those nutrients.
Here are some simple tips to follow when feeding your kids:
Feed your kids the same kind of foods that you're eating
Be a role model by modelling healthy eating in front of your child
Make fresh vegetables an integral part of the dish
Don't force a child to eat; children eat significantly less when pressured to eat
Keep offering a new food. Studies have shown that foods must be offered between eight and 15 times to encourage a child's acceptance
Do not use sweets as a reward for eating vegetables, as it tends to increase the preference for sweets
Get them involved—grow a veggie garden, let them help with the online shop (via YourGrocer of course) or give them simple tasks in the kitchen.
Here are 7 meal ideas that even fussy eaters might be willing to try:
1. Spaghetti Bolognese
Ahhh, good old Spag Bol, where would we be without it?! For fussy kids who refuse to eat their vegetables, making bolognese is a great way to hide vegetables, as long as they're grated finely. You can "hide" vegetables such as onions, carrots, zucchini, celery and sweet potato into your Bolognese sauce.
2. Beef or Bean Tacos
Is there anything young kids love more than getting messy with food? Throw a drop sheet down and get stuck into some tacos.
A 'do it yourself' meal, with mince beef or beans (with hidden vegetables for the fussy ones, as in the bolognese). Young children love filling the corn tacos, just put out a variety of ingredients are put on the table for them and let the fun begin. Serve with shredded lettuce, grated carrot, sour cream and avocado. For a vegetarian option, use mixed beans and chickpeas.
3. Rice Paper Rolls
This is a fantastic way to get a variety of vegetables, protein and carbs all in one roll, children all ages could try and roll rice paper rolls. They never come out perfect, but they are fun to make and kids will love assembling them. Any leftovers can go into their lunch box the next day.
You can fill them with pretty much anything; for example:
Protein: shredded chicken, prawns, beef or tofu
Vegetables: shredded lettuce, Julienned carrot, cucumber, capsicum, snow peas, and alfalfa sprouts
Herbs: mint, parsley, basil
Carbs: vermicelli noodles
4. Tuna and Potato Patties
This is a dish that kids normally love, and again, any leftovers can go into the lunch box the next day.
5. Chicken Meatballs
Made with fresh veggies (celery, carrots and chives) and chicken thighs, all finely chopped in a food processor, shaped into balls and baked in oven. Serve with broccoli and rice.
6. Healthy Baked Rainbow Veggie Chips
A selection of root vegetables baked in the oven looks beautiful on the plate and delicious. Use any of the following: parsnips, potatoes, carrots, sweet potato, beetroot, and zucchini. Serve with roast chicken or grilled salmon for a satisfying meal.
7. Chicken Fried Rice
This is one dish that has it all, and you can use leftovers to make this one. Use your imagination to add other vegetables that your child likes.
You'll find the ingredients for all these recipe ideas through our range of local grocers. Melburnian's, place your orders here.
Better food starts today
Same day grocery delivery from the best local shops