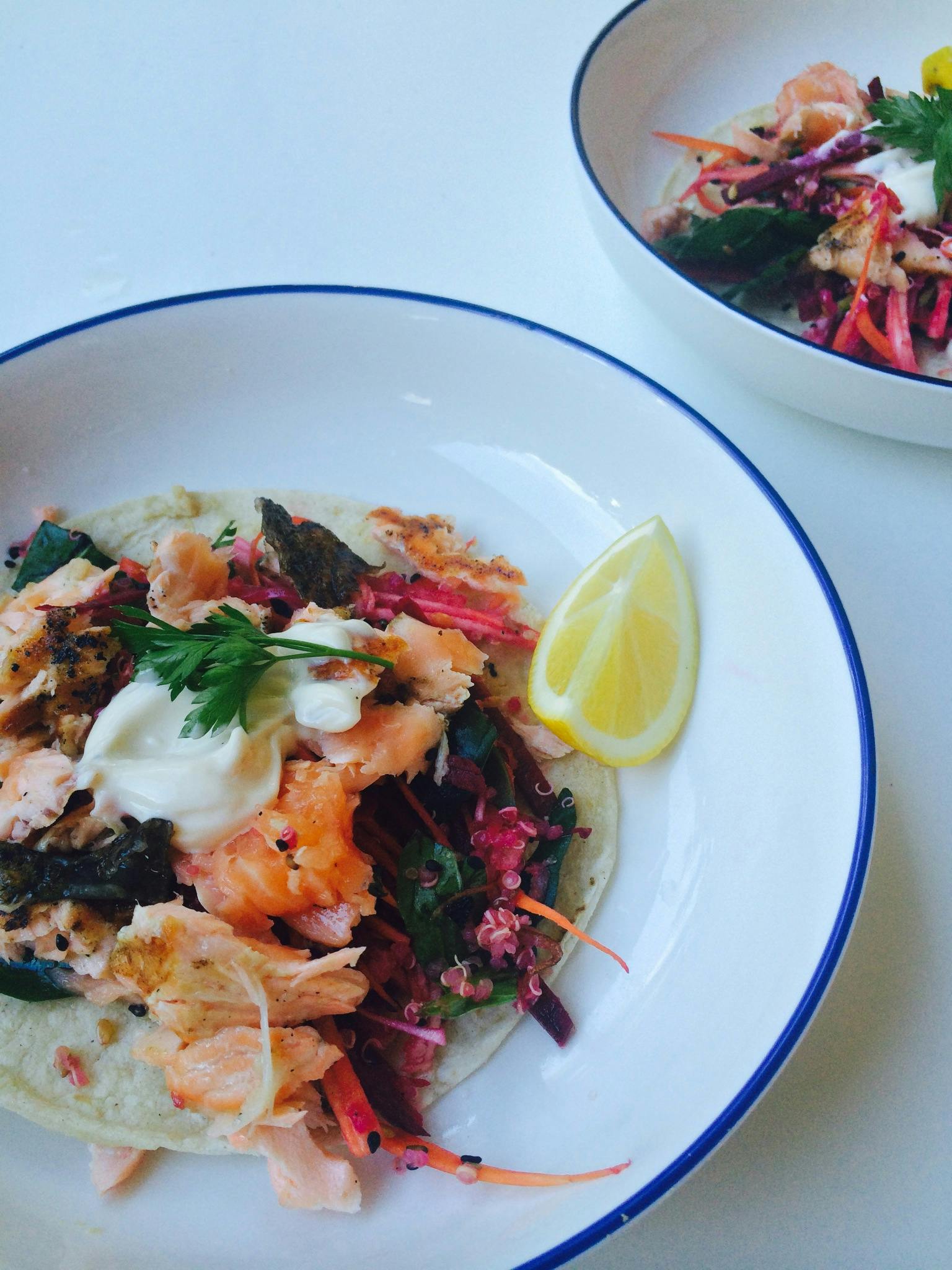 Salmon + Raw Veggie Tacos
What you'll need...
1 red onion sliced thinly
1 beetroot peeled
1 sweet potato peeled
1 carrot peeled
A bunch of coriander
1 cup cooked quinoa
8 corn tortillas
2 salmon fillets
1/2 cup Greek yoghurt
1/3 cup mayonnaise
1 tablespoon red wine vinegar
2 teaspoons Dijon mustard
1 red chilli finely diced
2 fresh limes
How to pull it altogether...
Thinly slice all vegetables or use a mandolin and place in a large bowl. Stir in cooked quinoa and sprinkle with some olive oil, salt and pepper
Place salmon fillets on a chopping board skin side up and sprinkle with salt flakes.  Heat oil in a frying pan or heat up BBQ and cook salmon for about 3-4 minutes on each side. Set aside
Place mayonnaise, Greek yoghurt, chopped cilantro, chillies mustard, vinegar into a bowl and mix gently. Squeeze some lime juice overtop
Fill each taco shell with a layer of vegetables, flake the salmon on top and then toss on the dressing. Scatter with some chopped coriander and then demolish! 
By Cassie Morris
Better food starts today
Same day grocery delivery from the best local shops