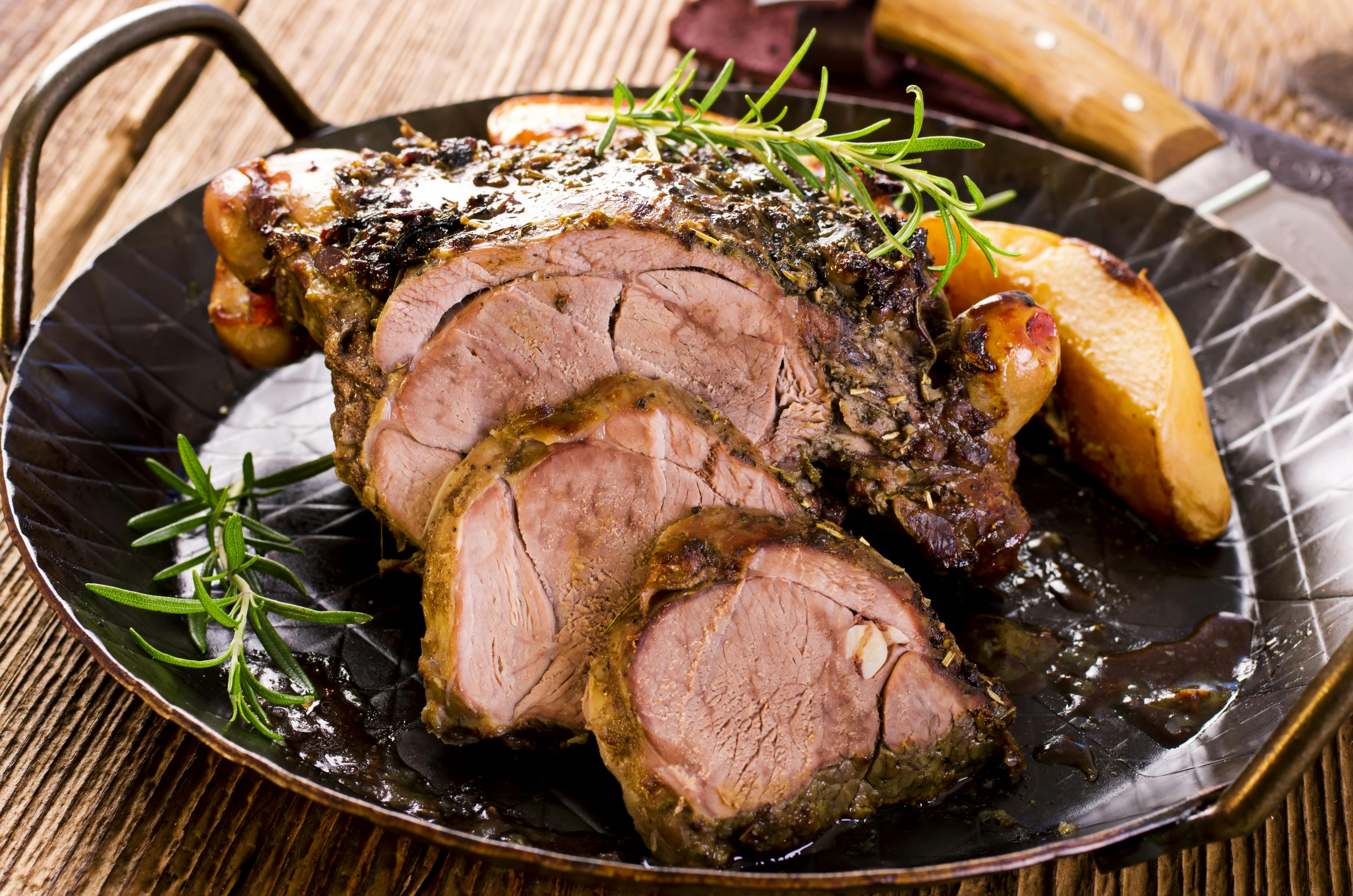 Slow Roasted Lamb
Lamb shoulder is just perfect for slow roasting. It's ideal for serving a family and yields plenty of tender, lean meat—perfect for mid-week meals or school lunches!
My top tips—
Always let the meat sit out from the fridge and reach room temperature before roasting
For the first 15 minutes, have the oven temperature at 210C (fan forced) and then bring it down to 130C. This gets the heat right into the joint
Always rest the meat before carving, this allows for juicer meat
Season before cooking
Ingredients
2-3kg (approx) Lamb shoulder on the bone
2 tablespoons of butter/coconut oil/ghee
6-8 garlic cloves, peeled and halved
Salt and pepper for seasoning 
250ml of red wine
3 bay leaves
1 Leek
3 fresh rosemary sprigs
3 fresh thyme sprigs
I large carrot
2 celery stalks
Small sweet potato cut into cubes/rounds/chunks
2 tbsp. balsamic vinegar
Mash
2 large cauliflowers
½ cup of water
Salt and pepper for seasoning
1tsp of wholegrain mustard
25g of unsalted butter
To do
Preheat your oven to 210C
Place bay leaves, carrots, celery, leek and sweet potato in a baking dish and add a few whole garlic bulbs, along with the vinegar. Mix together and rest lamb on top
With the lamb, make 6-8 incisions and fill with thyme, rosemary and garlic
Pour over the wine and season with salt and pepper, place the butter on top and cover with a tight-fitting lid or aluminium foil (this can be done the night before to marinate or earlier that day)
Turn down the heat to 130C and cook for 3-4 hours or until the meat is tender enough to fall apart easily
Strain the cooking juices, and in another clean saucepan cook over a high heat for about 20 mins until it makes a rich gravy
Cover the lamb and let it rest while you make the mash
Chop the cauliflower into medium chunks and add to a pot of gently boiling water
Cover with a lid and let steam on a medium heat until tender
Once the cauliflower is tender, blitz in a food processor with the mustard, butter and some salt and pepper to taste. The finished product should be think and creamy!
Carve the lamb and serve up. Add a generous dollop of the mash and top with gravy. Delicious!
Enjoy,
Katie x
Better food starts today
Same day grocery delivery from the best local shops