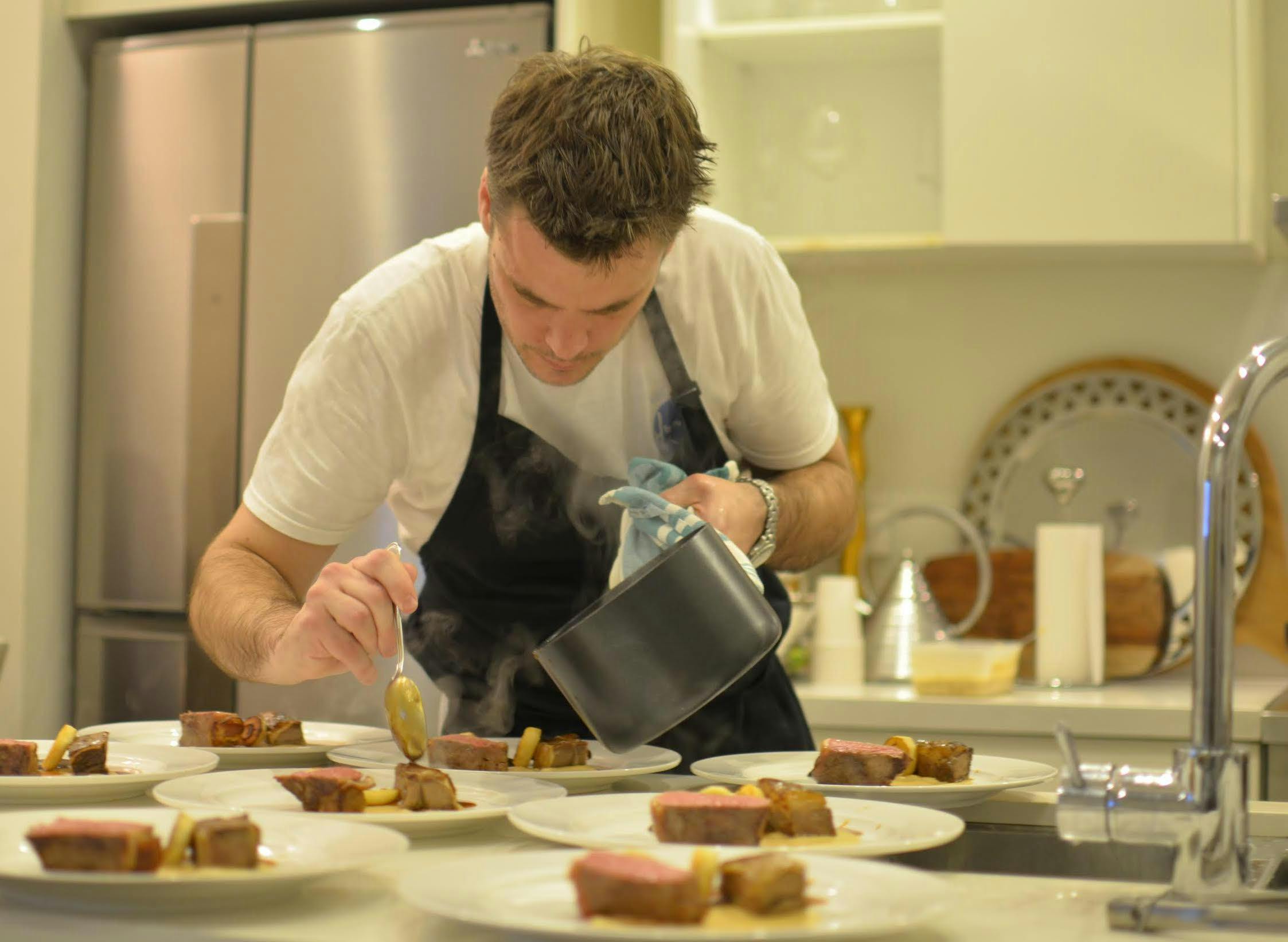 Chef Jaime for YourGrocer
Hi! I'm Chef Jaime, and I'm really excited to be partnering with the team at YourGrocer to share my delicious recipes with you.
From a young age I found my passion for food when I used to cook with my grandfather when visiting him down in Devon, England. With him it was always the old English classics like sponge pudding and apple crumble. At around age 11, I discovered Chinese food. Every Saturday I'd to get out my Ken Hom and attempt 3 or 4 dishes. Maybe a beef, chicken, noodle and rice dish. These dishes would take me a fraction of the time to prepare, but back then it was a whole day to prepare as if I were in a Michelin star kitchen! Everything was done with care and precision.
With my brothers being much older than me (seven and 10 years) they were busy with their social lives, going out and everything else that comes with being in their late teens and early 20's. There were two family meals that would bring us all together: my Saturday dinner and Sunday lunch. They were great times, all of us being together—it's something that rarely happens these days sadly. As a Chef, nothing pleases me more than bringing people together with food. And that's why I started Home Social.
The aim of Home Social is to make the whole process of having an in-house chef an easily customized experience (for a dinner party or outsourced cooking). I want to take care of you to the best of my ability, so if you don't like my menus, need to follow strict dietary requirements or just want to do something different then I can write one for you. When writing our menus we try to keep things as healthy as possible but of course we are always allowed a cheat day!
Our aim is to provide busy professionals and Mums with easy access to healthy, balanced meals that are cooked around your needs.
Want to learn more? Drop us a line chef@homesocial.com.au. Don't forget to mention you found us via YourGrocer!
Better food starts today
Same day grocery delivery from the best local shops