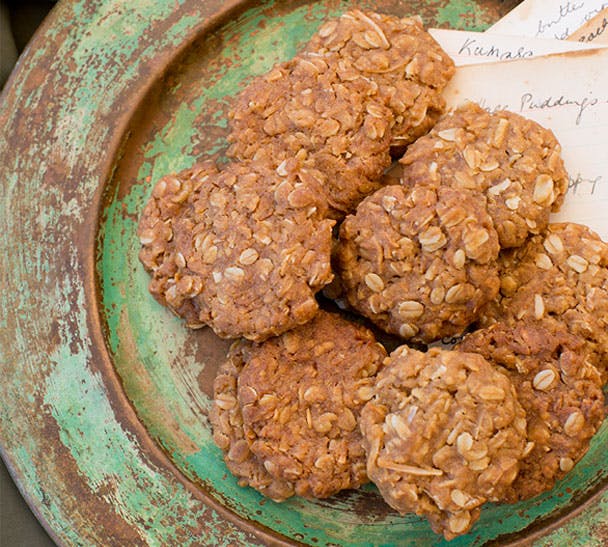 Anzac Biscuits
This Aussie classic is a must for every Anzac day—and it's super simple to throw together!
What you'll need...
1 cup oats
3/4 cup flaked coconut
1 cup all-purpose flour
1 teaspoon baking soda
2 tablespoons of boiling water
1 cup white sugar
1/2 cup butter
1 tablespoon golden syrup (honey, agave or maple syrup make great substitues if you don't like golden syrup)
Method...
Mix oats, flour, sugar and coconut together in a bowl
In a small saucepan over low heat, melt the syrup and butter together. Once melted, transfer to a seperate large mixing bowl
Mix the baking soda and the boiling water together and then add to the melted butter and syrup mixture
Add the dry ingredients and mix well
Shape pieces of the mixture into balls (slightly smaller than a golf ball size will do just fine) and then place onto baking trays
Bake in the oven at 175C for 18 to 20 minutes until golden brown. Shorter bake times will yield biscuits that are chewy in the middle; the longer bake time will make the biscuits hard and crunchy
Yum!
Better food starts today
Same day grocery delivery from the best local shops