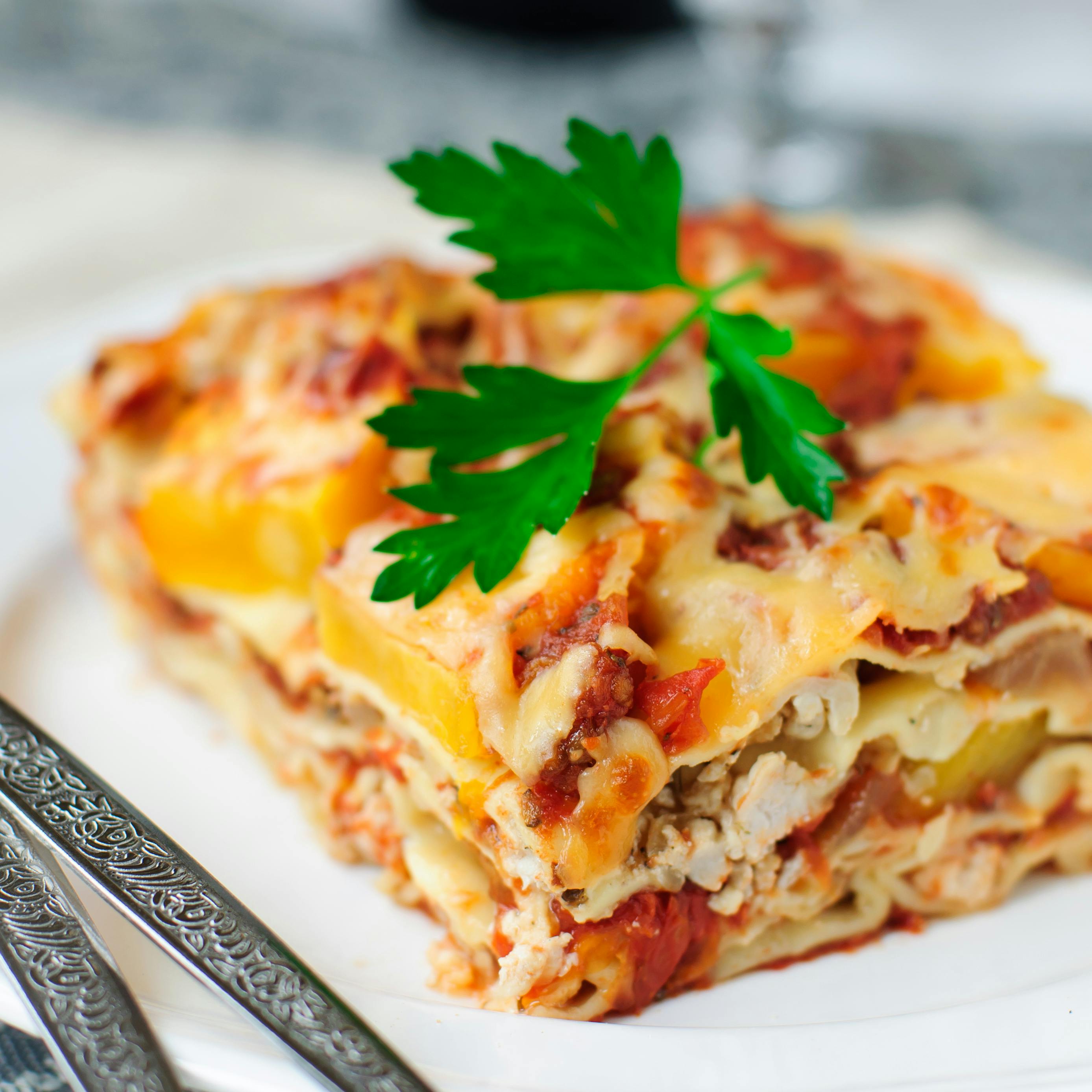 Meal Prep for the Win: Berry Muesli Loaf, Oaty Granola Bars, Chicken Lasagne
Get your week sorted with these prep-in-advance meals!
A little bit of planning and batch cooking really saves you from an anxious morning staring at an empty lunchbox. Prepare well and you'll have lunches sorted in a snap.

See what snacks and treats you can make instead of buying packaged foods such as muffins, fruit cake and popcorn. Plan your dinner meals and keep in mind meals that can be turned into lunches. For example: roast chicken makes great filling the next day, pasta salad made with left over salad ingredients, shepherd's pie is a nice alternative to a sandwich or wrap.
There are no rules when it comes to lunchboxes these days - you can put in leftovers, and skip the old sandwiches.
Here's my meal prep this week:
Berry muesli loaf
Oaty granola bars
Chicken lasagne
Berry Muesli Loaf
Ingredients
1 cup of blueberries ( I used frozen)
13/4 cups of whole-wheat flour
½ rolled oats
2 teaspoons of baking powder
½ teaspoon of salt
1/2 teaspoon of nutmeg
1 teaspoon of cinnamon
1 vanilla pod scrapped or 1 teaspoon of vanilla extract
2 eggs
1 cup of natural yoghurt
¼ raw honey, maple syrup, rice malt syrup or 1 very ripe mashed banana
To do
Preheat oven to 180 degrees
Mix berries with some flour and then add it to the oats, baking powder, spices, salt and remaining flour
In another bowl whisk the eggs with yoghurt and sweetener of choice
Add the wet ingredients to the dry ingredients and mix well
Pour batter into a bread loaf and bake for around 40-50 minutes or until the skewer comes out clean
Allow to cool before slicing
Oaty Granola bars
Ingredients

3 cups (350g) of oats or muesli mix
½ cup LSA (linseed, soy, almond mix)
3 eggs (or 3 tablespoons of chia set in water for egg free)
¼ cup of raw honey
¼ macadamia nut oil or coconut oil
1 teaspoon of vanilla extract
½ teaspoon of ground cinnamon
Can add diced dried apricots or gogi berries (or both)
To do
Preheat oven to 160-180 fan forced
In a big bowl combine LSA, muesli, eggs, vanilla, cinnamon, oil and honey
Spoon into a baking tin that is lined with baking paper
Bake for 25 or 30 mins- or until golden
Cool and then cut into desired sized pieces
Chicken Lasagne
Ingredients
4 zucchinis slices longways into 'sheets'
1 grated carrot
1 finely diced onion
1 can of tomato puree
3 tablespoons of tomato paste
400g of lean chicken mince
1 tablespoon of coconut oil
2 gloves of garlic
1 teaspoon of cinnamon and paprika
Himalayan salt to season
Ricotta
Grated parmesan
¼ cup of fresh basil leaves
To do
Preheat oven to 180

In a non stick pan saute onion and garlic in coconut oil
Add the chicken and grated carrot and cook through
Add spices and then add tomato puree and paste and well as basil
Using a lasagne dish layer a small amount of mince, then suchini some ricotta until you have made your layers.
Bake in the oven for 20 or so mins
Then take out and add a bit more ricotta and parmesan and bake a further 25 mins or until golden and crispy
Enjoy!
Katie x

Better food starts today
Same day grocery delivery from the best local shops