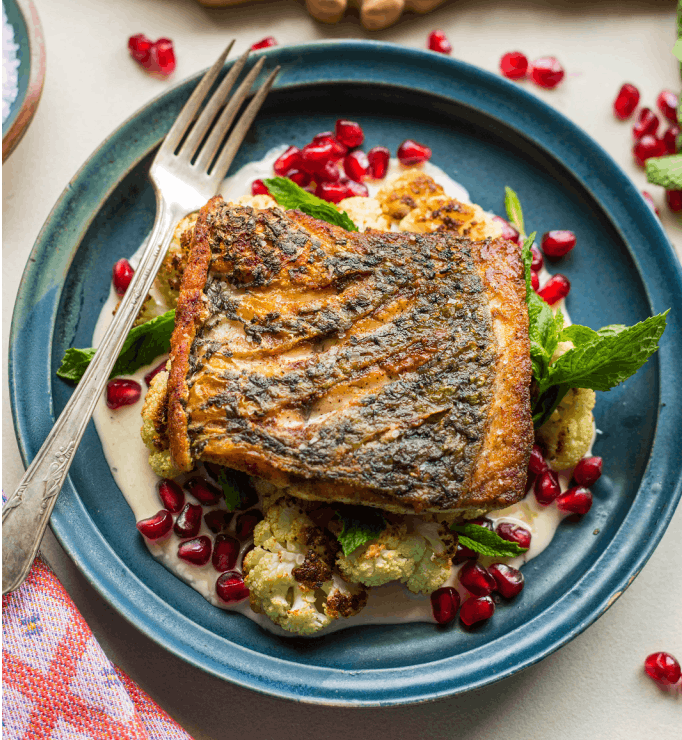 Perfectly Pan-seared Wild Barramundi
You'll need...
2kg wild barramundi fillets
Dash of olive oil for cooking
A big, well seasoned skillet pan
Salt
And now to pan-seared perfection....
Step 1
Rinse your fish fillets under cold water, then pat dry with some kitchen towel. Make sure they're dry! Heat the pan on high and use a little of the olive oil. While the pan is heating, score the skin of the fish to prevent curling. Season the skin side of the fillet with salt.
Step 2
Add the fish to the hot pan, skin side down first. Cook most of the way through, then flip for the final sizzle. Remove the fish from the pan.
Step 3
You're done! Serve the fish with a fresh salad or roasted root veggies. Or if you're feeling fancy, serve with tahini, lemon juice, cauliflower and pomegranate arils as Nicole Gaffney did in this recipe on thebetterfish.com site.
Did we mention it pairs beautifully with white wine? Enjoy.

Better food starts today
Same day grocery delivery from the best local shops