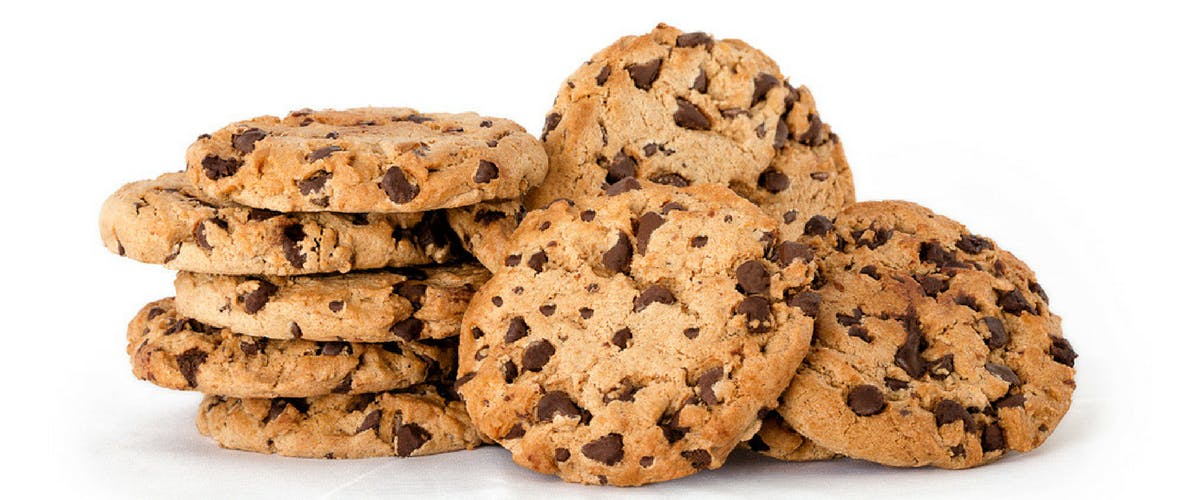 Homemade Choc Chip Cookies
Choc Chip cookies are super easy to make at home. The best about this recipe is that it belongs to one of our developers, Steph. We all love when she is inspired during the weekend and treats us on Monday with some delish cookies.
Ingredients
90g butter at room temperature
185g brown sugar (dark brown sugar also works wonderfully)
1 tsp vanilla essence
1 egg
185g self raising flour
1/2 tsp bicarb soda
150g chocolate chips (I always end up using the full 200g bag. Because chocolate)
Method
1. Preheat the oven to 180C
2. Beat together the butter, vanilla and sugar
3. Beat in the egg
4. Sift in the flour and bicarb, mixing as you go
5. Stir through the choc chips
6. Place heaped teaspoons of the mixture on baking trays with plenty of room to spread
7. Bake for 8-10 minutes. 8 for chewy, 10 for crunchy. (Chewy is the best. Just saying)
Hot tip: Switch out the chocolate chips! Try a mixture of dark, milk and white. Or give macadamia nuts and white chic chips a go instead.
Better food starts today
Same day grocery delivery from the best local shops