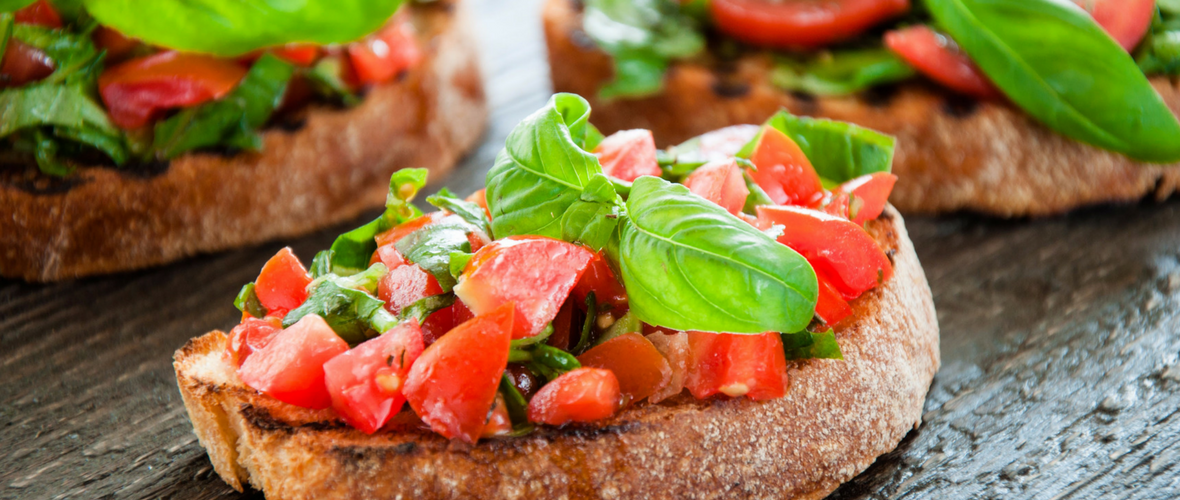 Fresh Tomato Bruschetta
Summer is here and the YourGrocer easy recipes are back!
Ingredients:
French Bread
Olive oil
4 Roma tomatoes
1 red onion
1tsp salt
1/2 tsp pepper
1/4 cup of shredded basil leaves
Method
1. Slice a French Bread Stick diagonally, into 1cm thick pieces. Brush both sides generously with olive oil. Place under a hot grill, or on a grill pan, and cook until golden brown on each side.
2. Combine 4 very red, ripe, diced roma tomatoes, 1/2 red onion finely diced, 1 tsp salt, 1/2 tsp of black pepper and 1/4 cup basil leaves shredded. Allow to stand for 30min before serving.
3. Serve the bread and bruschetta alongside each other, making sure the bruschetta is at room temperature.
Enjoy!