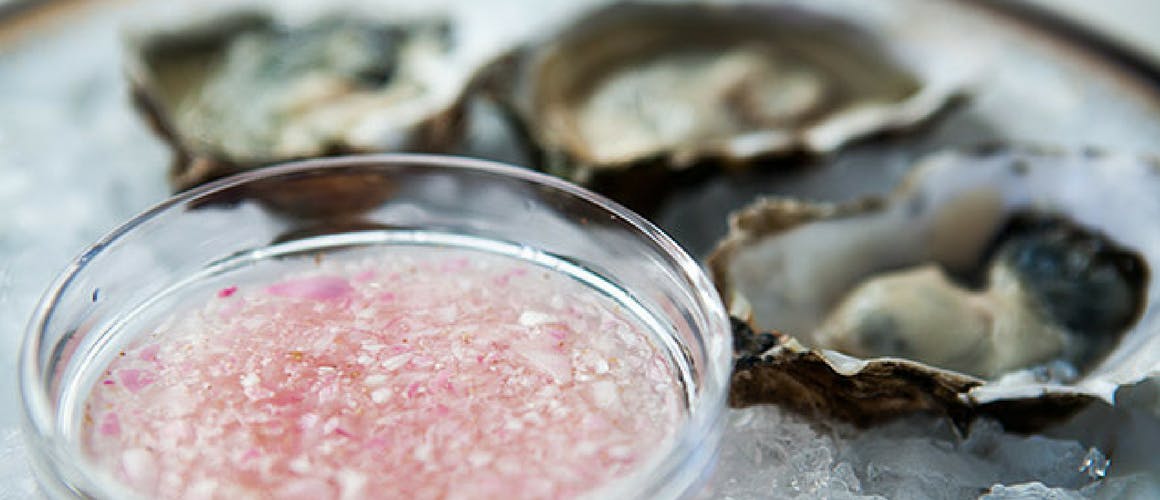 How to Choose the Best Oysters
Did you know that oysters are best in the colder winter months? The best oysters are enjoyed from April to September.

The main reason is that in the summer months, the molluscs are spawning which makes the flesh soft and milky and not as sweet. During the winter, the water is crisp and cold and they are able to thrive.

Always choose oysters that feel heavy in the hand, full of water with shells that are shut tight. The liquid in the oyster should be clear, not cloudy, and should never have a sour or unpleasant taste and odor.

I like my oysters fresh - I actually don't like them cooked at all. But if you're more of a cooked fan, I suggest lightly steaming the oysters, in their shell, for 3-4 minutes before serving with this sauce.

Mignonette Sauce
Ingredients
1 french shallot, very finely diced
1 tsp freshly ground black pepper
50ml white wine vinegar
50ml red wine vinegar
Method
Mix together and allow to sit for 10 minutes to allow the onion to pickle. Serve over oysters.
Better food starts today
Same day grocery delivery from the best local shops