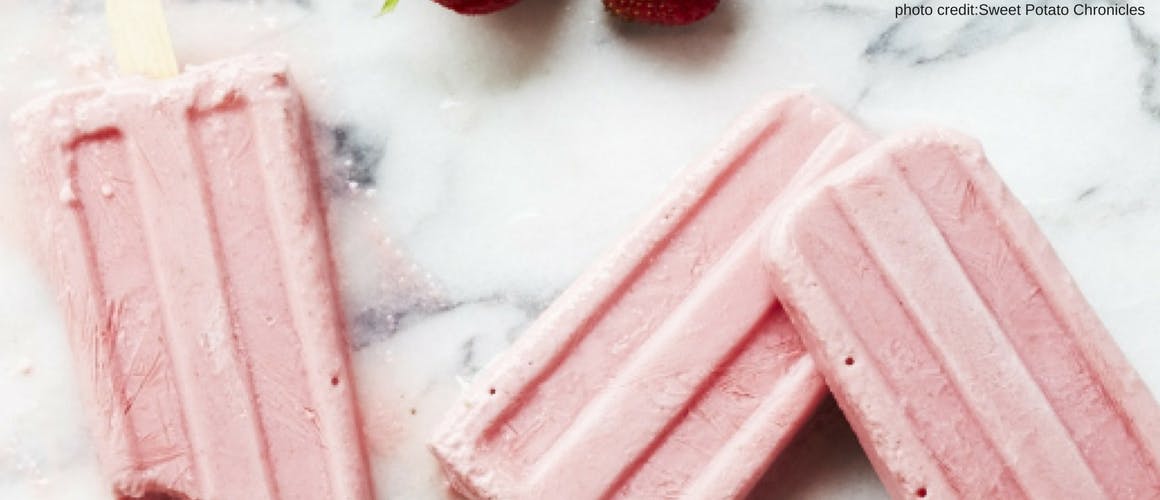 Watermelon Yoghurt Pops
Watermelon is back in season! I can eat kilo's of this at a time (don't challenge me to that!) Sometimes though, I find myself buying a whole watermelon, eating half and then watching the other half slowly fade away into my fridge. When that happens, these watermelon pops are my go-to. Plus my niece and nephew ❤️ them.
Ingredients
3 cups cubed watermelon
150g greek yoghurt
1/4 cup caster sugar
1 tablespoon lemon juice
1 punnet of strawberries, chipped
1 cup cubed watermelon, extra

Method
In a blender (or thermomix, nutribullet etc) blend all of the ingredients together. I often leave out the sugar - or replace with honey / maple syrup etc.

Once smooth, fold through the chopped strawberries and watermelon. If you don't have popsicle freezer moulds - just use some paper or plastic cups.

Freeze for 30 minutes - 1 hour and then insert the popsicle stick. Freeze for around 4 hours or overnight.

Enjoy!
Better food starts today
Same day grocery delivery from the best local shops