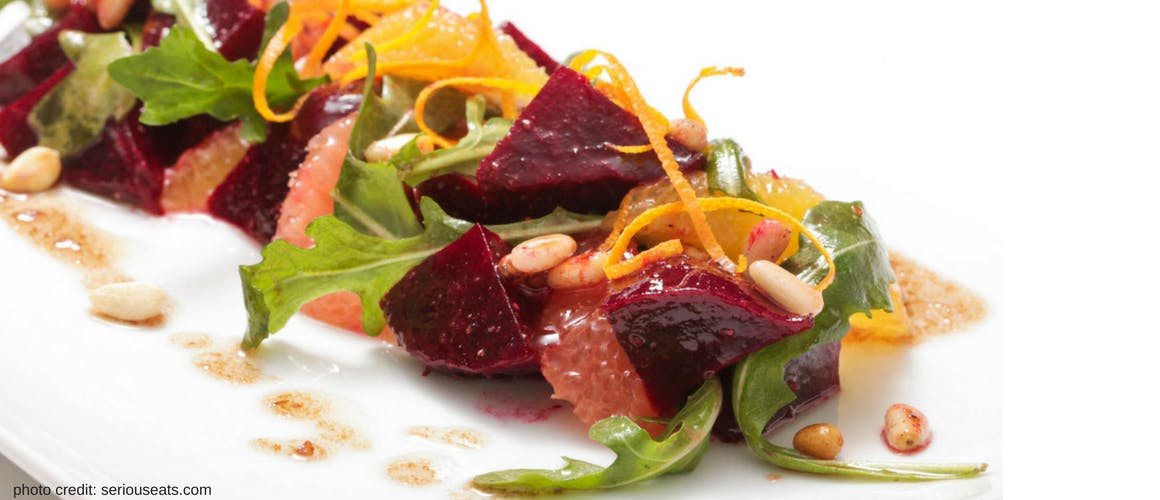 Orange & Beetroot Salad
I'm not sure about you but I always find myself in salad rutts. The same old, lettuce / tomato / cucumber trio, which don't get me wrong, I love, but sometimes I need some salad excitement. And this is it. I LOVE beetroots, I LOVE fennel and everything else going on in this dish. Its light, zesty and fresh. And absolutely perfect coming into BBQ season!
Ingredients
2 blood oranges, segmented
1 bulb fennel, finely sliced
2 beetroot
100g rocket
5 radishes, finely sliced
100g goats cheese
Olive oil
Balsamic Vinegar
Salt and pepper to taste

Method
Wrap the beetroot in foil with some olive oil and salt. Roast at 200C for 30-40 minutes or until you can piece with a knife.

Once roasted, allow to cool and cut into wedges. Combine the rest of the ingredients and dress with the olive oil, balsamic and seasoning.

This is a simple salad that is perfect to accompany BBQ's, confit duck leg or a seared duck breast or simply to go alongside a roast chicken.

Enjoy!
Better food starts today
Same day grocery delivery from the best local shops