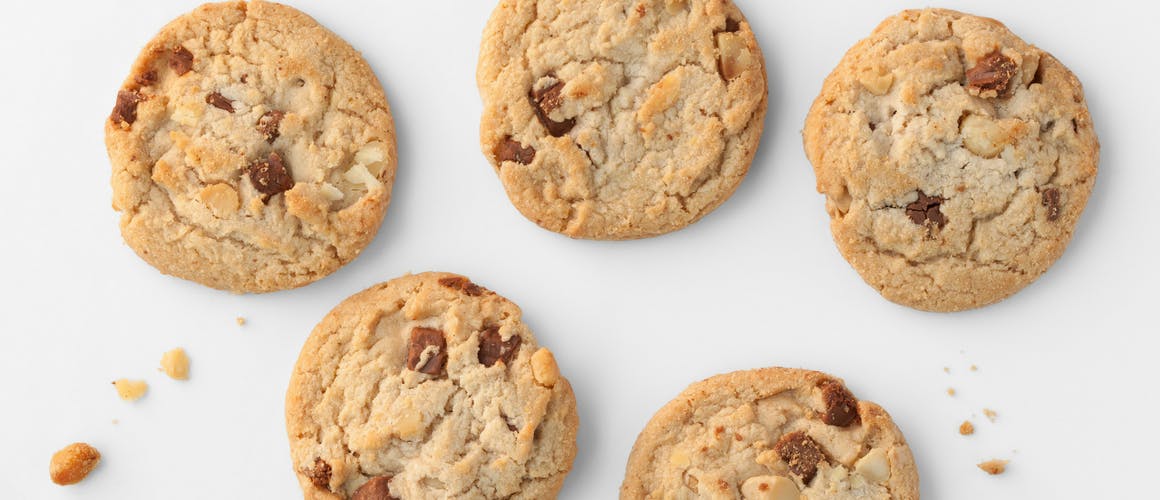 Oat, Macadamia & Choc Chip Cookies
Reserve this for a terrible weather day! There's nothing like preoccupying your kiddies with baking - they learn some great kitchen skills and you end up with delicious, homemade treats.
Ingredients
3/4 cup rolled oats
1 cup plain flour (you can substitute with any flour, wholemeal is delicious)
2/3 cup desiccated coconut
1/2 cup honey
1/3 cup macadamias, chopped
1/3 cup chocolate chips
2 tablespoons golden syrup (can substitute for more honey)
125g unsalted butter
1/2 tsp bicarb of soda

Method
Preheat the oven to 170C.

Place all of the dry ingredients into a bowl and stir to combine. Make a well in the centre of the ingredients and set aside.

Meanwhile, place the golden syrup, honey, butter in a saucepan and melt until combine. Pour the mixture into the dry ingredients and stir to combine.

Place one tablespoon of mixture onto baking trays lined with baking paper and flatten with your palm.

Allow for some spreading. Bake for 15-20 minutes or until golden around the edges.

Enjoy!
Better food starts today
Same day grocery delivery from the best local shops