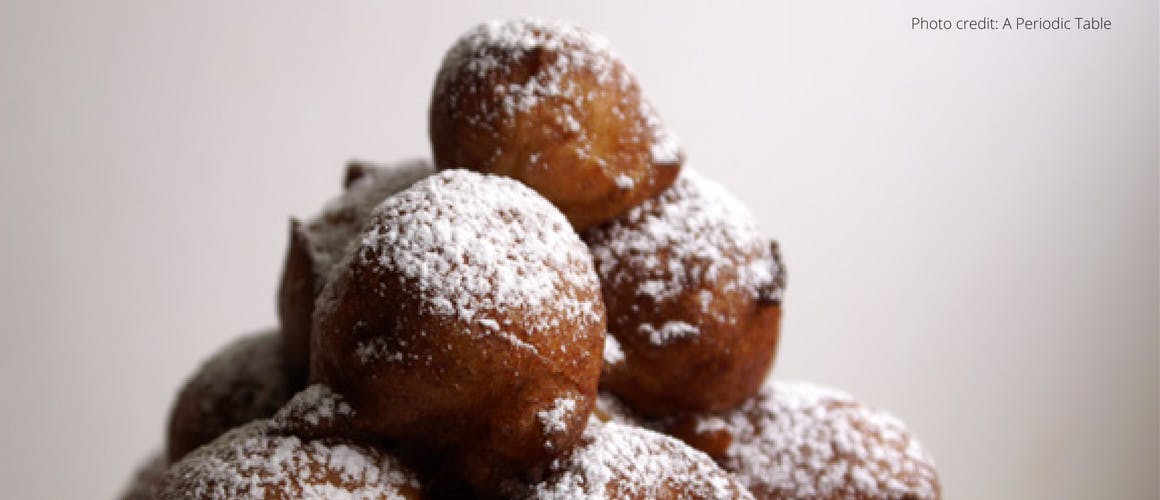 Quick Ricotta Donuts
So, this week had a pretty special day in it. National donut (or doughnut) day. Why not celebrate with these cheats super easy ricotta donuts (or doughnuts).

While we're chatting, does anyone know the difference between a doughnut and a donut?
Ingredients
250g ricotta
1 egg
30g dark chocolate, chopped into small pieces
150g plain flour
2 tsp baking powder
1 orange, juice and zest
50g caster sugar
Oil for frying
Honey to drizzle over when serving

Method
These are the most simple donuts that you'll ever make. It's really important that you buy fresh ricotta from a deli and not the ricotta that comes in tubs, as this contains too much moisture and the donuts will fall apart when frying.

To begin, break up the ricotta with a fork until its smooth and creamy. Add the egg, sugar, chocolate, orange juice and zest and mix well to combine.

Fold through the flour and baking powder and set aside in the fridge for an hour to rest. (You can skip this is you're pushed for time!)

Fry tablespoons of the mix in the 180C oil until dark and crunchy. Drain and then cover in honey.

Enjoy!
Better food starts today
Same day grocery delivery from the best local shops