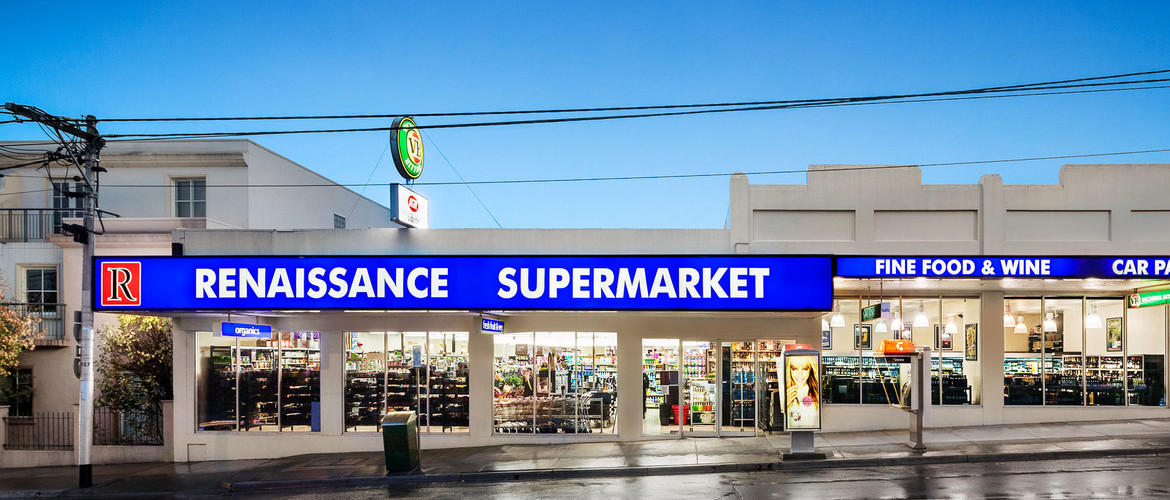 Introducing Renaissance IGA Hawthorn
We're excited to announce the addition of Renaissance IGA, a family run supermarket, popular in the Hawthorn area. As of Tuesday 7th August, you'll be able to order online from one of Melbourne's great independent grocers.
We asked them a few questions so you can get to know them a little better.
How did you get started? Short history about the shop.
A family-run business since 1980, Renaissance has been a favorite of the Hawthorn Community. We have had stores is Hawksburn Village, St Kilda, Jam Factory & Hawthorn
Where did you source most of your products/produce from?
Grocery: Many boutique suppliers
Produce: As local as possible
What makes you different from other similar stores?
We listen to our customers. Have a bigger range of organic produce than most. Premium wine range. Focus on semi prepared & full prepared meals.
What's your favourite meal/recipe?
Schnitzel with wasabi coleslaw & German saurkraut
Anti-Inflamatory options like Ora King Salmon with roasted organic cauliflower & fennel
What's something that few people know about buying from you?
By installing digital ticketing we save on paper resources. We use reusable bio-degradable bags at checkout and in the produce.
Best thing to buy from your store in winter?
White Fence Farm Schnitzels, Free Range Chicken
Cremourne St Bakers Caramel Slice
Wonder Pies Sheppars Pie Family Size.
Coulomiers Truffle Brie Soft Ripened from France
Any other interesting info you would like to share?
We have the best music play-list in Australia. ;-)